We'd Love To Hear From You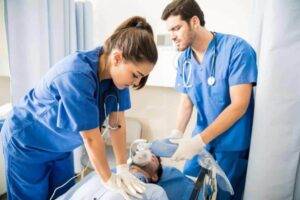 Midtown CPR Location
Midtown CPR is located in the Medical District. We offer American Heart Association Basic Life Support CPR certification for Medical professionals and students. Our instructors are AHA certified.
Location In the Memphis Midtown Medical Center
The Location of Midtown CPR is in the Memphis Midtown Medical District location is a prominent healthcare and medical research hub located in Memphis, Tennessee, USA. It encompasses several medical institutions, universities, research facilities, and healthcare providers. The district is divided into several neighborhoods, and one of them is Midtown, which is a vibrant and historic area known for its cultural attractions, diverse community, and close proximity to the medical facilities.
The Memphis Medical District is home to various medical institutions, including:
The district also has ties to institutions like the University of Memphis, which contributes to the overall research and educational environment in the area.
Midtown is a historic and culturally rich neighborhood located adjacent to the Medical District. It features a mix of residential, commercial, and cultural spaces. Over the years, it has become known for its eclectic architecture, diverse community, arts scene, and local businesses.
The Memphis Medical District and Midtown together form a unique blend of medical excellence, research, community engagement, and cultural vibrancy. It's a hub where medical advancements and patient care intersect with local life and culture.
Union Centre
Midtown CPR
1331 Union Ave
Memphis, TN. 38104
901-401-3800