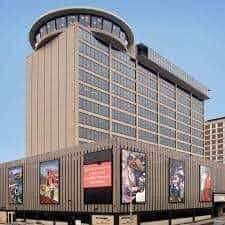 Union Centre
Midtown CPR
1331 Union Ave
Memphis, TN. 38104
901-401-3800

The Memphis Medical District Location consists of several major hospitals, including Regional One Health, a Level 1 Trauma Center, Methodist Lebonheur, a pediatric Level 1 Trauma Center, Sheldon B. Korones Newborn Center, Methodist University Hospital, Southern College of Optometry, and the Veterans Administration Medical Center at Memphis. St Jude Children's Research Hospital is downtown on the west side. Baptist East and St. Francis are located on the east side of town. Campbell Clinic Orthopaedics has a surgical unit, physical therapy center, and providers' offices in the Midtown Medical Center. Health science schools are also in the Midtown Medical Center.  UT Health Science Center, Baptist University, Christian Brothers University, Union University, and Southwest Tennessee Community College. 
The Memphis Location provides a wealth of opportunities in the medical field. Memphis enjoys world-renowned hospitals, educational facilities, and research institutions.  The Heart Institute, St. Jude Children's Research Hospital, The Neonatal Intensive Care Unit, Regional One Health,  The James D. Eason Transplant Institute, and Spence and Becky Wilson Baptist Children's Hospital are just a few of the specialty hospitals located in the Greater Memphis Area.
What is CPR, and when should I use it?
Cardiopulmonary resuscitation (CPR) is an emergency procedure that can help save a person's life if their breathing or heart stops.
When a person's heart stops beating, they are in cardiac arrest. During cardiac arrest, the heart cannot pump blood to the rest of the body, including the brain and lungs. Death can happen in minutes without treatment.1 CPR uses chest compressions to mimic how the heart pumps. These compressions help keep blood flowing throughout the body.
Cardiac arrest is not the same as a heart attack. A heart attack happens when blood flow to the heart is blocked. A person having a heart attack is still talking and breathing. This person does not need CPR—but they do need to get to the hospital right away. Heart attack increases the risk for going into cardiac arrest.1
Currently, about 9 in 10 people who have cardiac arrest outside the hospital die.2 But CPR can help improve those odds. If it is performed in the first few minutes of cardiac arrest, CPR can double or triple a person's chance of survival.2
Certain people, including people in low-income, Black, and Hispanic neighborhoods, are less likely to receive CPR from bystanders than people in high-income white neighborhoods.3 
Women may also be less likely to receive CPR if they experience cardiac arrest in a public place.4