AHA BLS School CPR Requirements
Midtown CPR's American Heart Association BLS Certification class satisfies all the AHA CPR requirements for the following school programs: Nursing, Dental, EMT, Paramedic, Radiologist, Respiratory Therapy, CNA, Pharmacy, Hygienist, and more. Our comprehensive training will get you ready for any emergency that may arise, ensuring that you have the skills and knowledge to handle cardiac and respiratory emergencies with confidence. after two years you are eligible for your American Heart Association BLS Renewal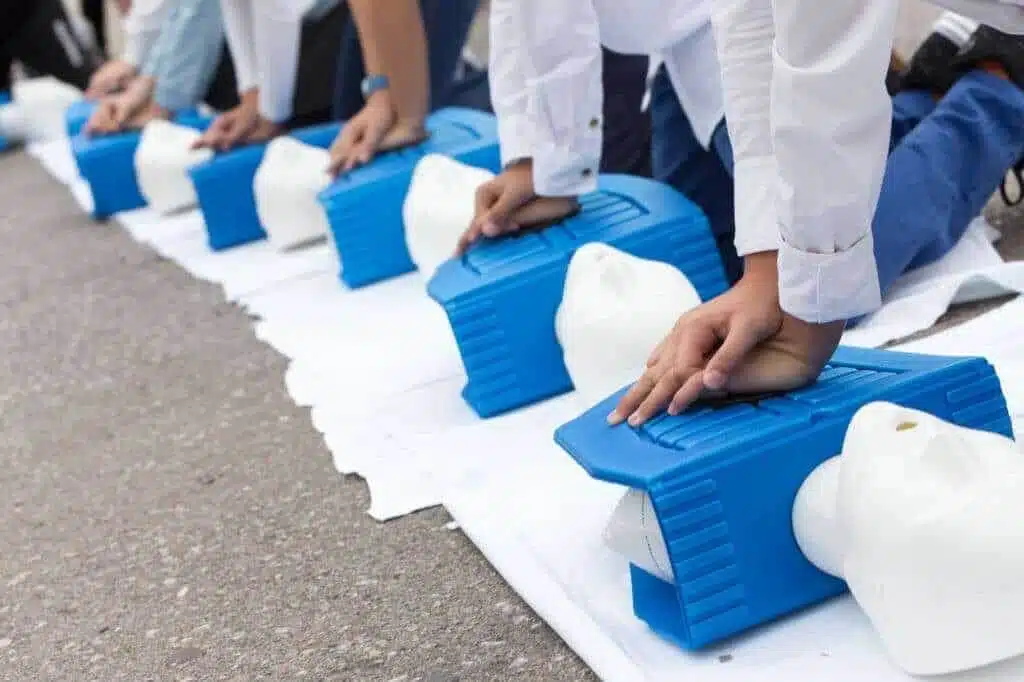 Basic Life Support School CPR Requirements
BLS is the foundation for saving lives after cardiac arrest. The AHA's BLS Course has been updated to reflect new science in the 2020 American Heart Association Guidelines Update for CPR and Emergency Cardiovascular Care.
This video-based, Instructor-led course teaches both single-rescuer and team basic life support skills for application in both in-facility and prehospital settings.
AHA BLS Certification is one of the requirements of being admitted to these schools. Midtown CPR provides AHA CPR BLS Certification for a variety of medical professionals and caregivers. 
University of Memphis LOEWENBERG COLLEGE OF NURSING
:
AHA CPR Requirements : Complete "Basic Life Support (BLS) for Healthcare Provider" certification as offered through the American Heart Association (AHA). Online CPR certification or re-certification is not accepted.  Please note ONLY AHA BLS CPR certification is accepted ("BSN Requirements," n.d.).
Current Basic Life Support (CPR Certification) prior to UTHSC enrollment and maintained throughout UTHSC enrollment (preferably American Heart Association)
Proof of current TB surveillance, vaccination records, The CPR Requirements are AHA BLS Healthcare Provider certification, background check, and drug screen
Current American He

art Association (AHA) health care provider CPR certification must be maintained throughout the nursing program of study.
Students must maintain current certification in Adult and Infant and Child CPR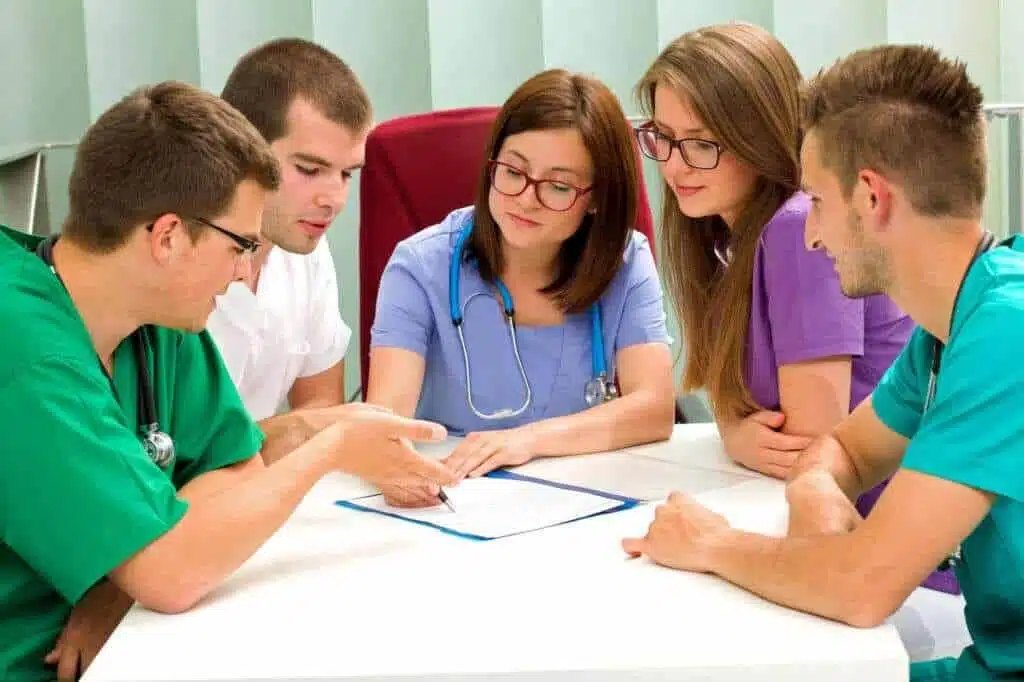 The American Heart Association (AHA) is the world leader in CPR and Emergency Cardiovascular Care (ECC) training and education. More than 350,000 people in the United States suffer from out-of-hospital cardiac arrest each year, and just 12 percent survive. However, statistics show that if more people knew CPR, more lives could be saved.
Immediate CPR can double, or even triple, a victim's chance of survival. Increasing survival from cardiac arrest is why we have created various programs for companies, schools, and communities to offer lifesaving CPR and first aid training.
CPR certification and BLS certification give the victim a greater chance of surviving myocardial infarction. The American Heart Association is the preferred provider for teaching future healthcare providers the skills necessary when the need arises.
The 2020 Goal
The AHA is working to improve all Americans' cardiovascular health by 20 percent and reduce deaths from cardiovascular diseases and stroke by 20 percent by the year 2020.
Twelve Essential Elements
The AHA Research Program is guided by 12 Essential Elements developed by a broad group of key stakeholders, including science volunteers.  The AHA Board approved these guiding elements of Directors in 2012.
Develop innovative research models that integrate AHA research values.
Fund both investigator-initiated and strategically-focused research.
Support research in all cardiovascular and stroke science areas that drive AHA's 2020 goals and overall Mission.
Identify key questions that, if answered, could provide extraordinary impact in science and toward Mission.
Ensure funding mechanisms for investigators at all career stages and across disciplines.
Provide programs that support the pursuit of research in question and facilitate the expansion of investigator skills.
Focus peer review on funding outstanding individuals, in addition to excellent science.
Clearly define and report research outcomes to all stakeholders.
Ensure that best practices are used for all governance and operational practices.
Ensure that all stakeholders – researchers, donors, and other volunteers – are involved as appropriate in research activities.
Fund research that could provide a return on investment to be funneled back to fund more future research.
Expand collaboration to leverage research dollars and outcomes.