Choking
Choking can occur when a solid or small object enters a narrowed part of the airway and becomes stuck. On inhalation, the object can be drawn in tighter and block air from entering the lungs A forceful thrust beneath ribs and up into the diaphragm can pressurize the air in the chest and pop obstruction out Compression of the chest over the breastbone can also create enough pressure to expel an object.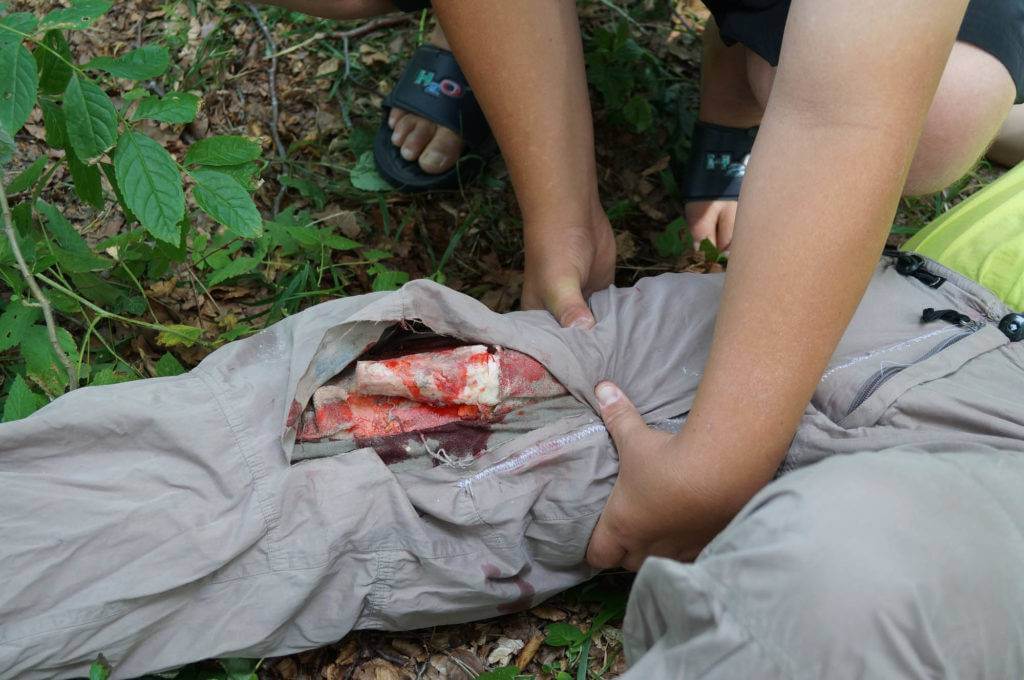 Bleeding
Bleeding reduces the amount of oxygen that can be delivered to the body. If heavy or uncontrolled, bleeding can quickly become life threatening. Pressure applied directly to a bleeding site until bleeding stops is the standard method for controlling external bleeding. Activate EMS immediately for any heavy bleeding. Bleeding can exposes you to potentially infectious body fluids.
Allergies
When anaphylaxis occurs, the airway can become constricted due to swelling of the throat, making it difficult to breathe. Wheezing may be heard. Other symptoms may include the following: Swelling of the lips, eyelids, and face Itchy raised lumps, or hives, on the face and chest Nausea and abdominal cramping. Epinephrine (EPI-Pen) can quickly reverse the effects of the reaction and may be life-saving.
Opioids
This course presents an overview of the growing opioid epidemic and teaches how to recognize and treat, an overdose with naloxone. Topics include: Causes and effects of opioid overdose. on the human body. How bystanders can impact survival rates by calling 911, how to safely recognize a possible opioid overdose, and how to administer naloxone using Narcan Nasal spray.
Home Health First Aid Certification