Midtown CPR Home Health CPR, First Aid, and AED certification provides the home health caregiver the necessary skills to provide first aid, CPR, and use an automated external defibrillator (AED) in a safe, timely, and effective manner. This course reflects science and education from the American Heart Association Guidelines Update for CPR and Emergency Cardiovascular Care (ECC).
This course is perfect for home health caregivers, people who provide eldercare, group daycare homes, and aftercare providers.
 First Aid CPR AED Course is designed for anyone with little or no medical training who needs a course completion card for their job, regulatory, or other requirements, or anyone who wants to be prepared for an emergency in any setting.
Midtown CPR uses the Tennessee Department of Health CPR Acceptable CPR & First Aid Certifying Entities. The Tennessee Department of Intellectual and Developmental Disabilities accepts CPR and First Aid Certifying Entities based on the following requirements:
The training program must conform to national standards and be based on the same scientific guidelines and recommendations used by the American Heart Association (AHA) and the American Red Cross (ARC) for course development.
The emergency care component must have a hands-on performance of basic first aid and CPR skills evaluated by an authorized instructor.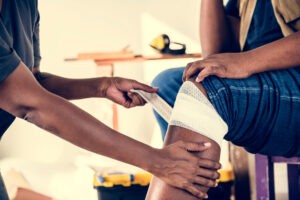 Home Care Giver
Being a home health caregiver means you're the person who's there when help is needed the most. We provide caregivers with the CPR certification and First Aid training needed to handle everything from day-to-day discomforts to major medical emergencies, including Sudden Cardiac Arrest. We provide home CPR and first aid training, which makes it simple and stress-free to gain the life-saving skills you need to do your job properly.
Daycare Workers
Teachers, daycare providers, home health caregivers, camp personnel, babysitters, and others who care for children are in a position of responsibility. When someone trusts you with their child, they're counting on you to keep them safe, regardless of the emergency or circumstances. This course will prepare you provide care during choking, accident, injury, or illness until emergency personnel arrive.
Home Health CPR & First Aid
Older adults are often medically fragile and experience serious health concerns, including Sudden Cardiac Arrest, strokes, and falls more often than any other population group. We provide home health caregivers with the necessary skills to evaluate an individual after an accident, slip, fall, or injury, including knowing when to call 911, and provide appropriate care until emergency personnel arrive.
CPR Certification
A myocardial infarction (MI), commonly known as a heart attack, occurs when blood flow decreases or stops to a part of the heart, causing damage to the heart muscle. The most common symptom is chest pain or discomfort which may travel into the shoulder, arm, back, neck or jaw. This course teaches the caregiver how to recognize these symptoms dial 911, use an AED, perform CPR, and provide the necessary care until professional help arrives.
Book Now